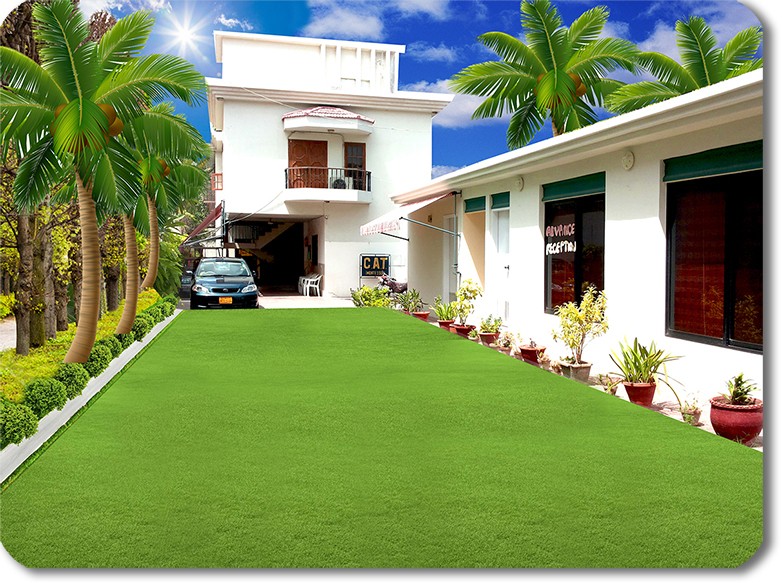 CAT Montessori Campus is located in the posh area of KDA Scheme No. 1, Karsaz Road, Karachi. It is spread over an area of 1200 sq.yds with following facilities:
Building covered area of over 4000 sq.fts.
All classrooms are equipped with all Montessori materials and equipment.
Library of kids. Assembly area of 300 sq.yds.
Lush green lawn with kid's favorite rides and exercise equipment spreading over 500 sq.yds.
Secured by Phoenix Security Services. Director's office.
Administrator's office.
Coordinator's office.
Located on 40ft wide main Tipu Sultan road, where cars are easily parked.
To contact CAT Montessori, please:
Visit the campus, C-32/5A, main Tipu Sultan Road, KDA Scheme No.1, Karachi, Pakistan or Call on phone No. 021-34531939 or Use the Contact Us form located on this website.